Bwyd Powys Food
The Bwyd Powys Food partnership believes that food is not only at the heart of some of our greatest problems but is also a vital part of the solution. In order to tackle issues such as obesity and diet-related ill-health, food poverty and waste, climate change and biodiversity loss, declining prosperity and social dislocation, it promotes a systems approach that involves and connects key actors at all levels and across all parts of the food system.
Bwyd Powys Food became a member of Sustainable Food Places in Spring 2022.  It provides a platform for everyone to become involved in, or increase their participation in, creating a sustainable food movement across Powys.
The current partnership members are: Powys County Council, Powys Teaching Health Board, Neath Port Talbot Group of Colleges, Cultivate and Social Farms & Gardens. During the next 12 months, the partnership will be exploring ways of adding to and extending its membership with Bannau Brycheiniog, LANTRA, Black Mountains College and Natural Resources Wales all having expressed a desire to join the partnership. In turn, Bwyd Powys Food now sits on Powys Teaching Health Board's Whole System Approach to Healthy Weight Strategic Steering Group, which reports directly to the Public Service Board.  The partnership also welcomed on board a new South Powys Sustainable Food Places Co-ordinator, Chloe Masefield, in July 2023.
The partnership has met regularly over the past year to carry out activities and tasks outlined in its 6-Month Action Plan. Over 500 people took part in face-to-face and online surveys and the team has worked with key stakeholders and a cross-sector of communities across Powys to map out: People. Policy. Place.  The mapping included holding focus groups with key beneficiaries such as families on low income, refugees, community food groups, and tenants and residents groups.
Using the results of the mapping work, the partnership held its Bwyd Powys Food Summit on 16 October 2023 at Hafan-yr-Afon in Newtown. Thirty-five individuals participated from a range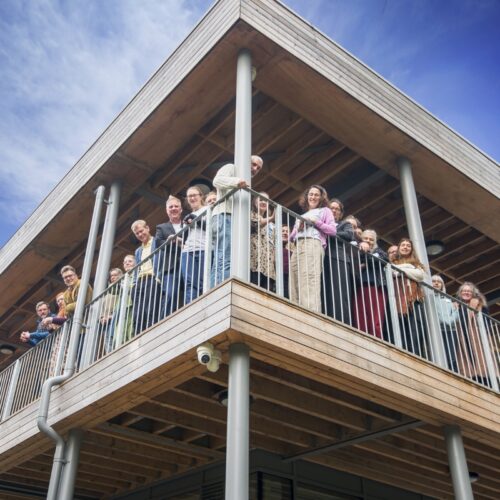 of organisations, including: Powys County Council; Powys Teaching Health Board, Natural Resources Wales, and Social Farms & Gardens and the summit was opened by Katie Palmer, Programme Manager for Food Sense Wales. The outcome of the summit will be a 'Bwyd Powys Food Strategy' that will guide the work of Bwyd Powys Food for the next 2-3 years.
Staff from the partnership continue to attend forums and network meetings, including Newtown Welcome Hub, Newtown Workers' Network, PAVO's community connectors, Ponthafren and POBL's referrals, and the Health Board's Healthy Weight steering group. Stakeholder forums have also been established in some of Powys' main market towns, such as Llanidloes and Machynlleth. Through these networks, the partnership is able to inform a number of strategic and on-the-ground-delivery partners and build the Good Food Movement in Powys.
For more information, for North Powys (Old boundaries of Montgomeryshire), please contact: nickb@cultivate.uk.com  
For more information for South Powys (Old boundaries of Radnorshire, Brecknockshire), please contact: chloem@cultivate.uk.com 
Or visit www.cultivate.uk.com