Adaptation and Resilience: Wales' food system and the challenges ahead
Recently, as part of Welsh Government's COP26 Regional Roadshow, Katie Palmer, Programme Manager at Food Sense Wales, led a session on Agriculture and Food Independence during the Adaptation and Resilience event that was hosted in South West Wales.
Here, Katie shares her thoughts, giving an overview of the importance of the Food and Drink Sector in Wales and outlining four of the main challenges that need to be addressed if we are going to transition to a resilient and just food and farming system:
"Pre-pandemic data from Welsh Government shows that businesses across the supply chain in Wales had a turnover of £22.1 billion in 2019 and an export market totalling £565 million. The sector is a vital employer in Wales, with 229,500 workers accounting for 16.9% of employment in 2018 (including farmers and agricultural labourers). The supply chain is predominantly made up of micro business sites (employing fewer than 10 people) who accounted for 85% of all food and drink sites in Wales in 2019.
Welsh Government launched its vision for the food and drink sector earlier in the year to create a strong and vibrant Welsh food and drink sector with a global reputation for excellence, having one of the most environmentally and socially responsible supply chains in the world.
But our food and farming system is a complex beast and is hugely exposed to Global forces.
The first challenge is that we can't talk about climate change without talking about trade deals. We rely on global trade for inputs and commodities and we rely on international markets for trade. Trade deals made through UK Government could ultimately dictate the quality of our food as negotiators agree standards that fall well below our domestic standards on animal welfare and the environment. How can food producers in Wales uphold current standards and make progress towards the standards in the forthcoming Agriculture Bill and those required to meet Wales' Carbon budget, in a market place that doesn't have a fair playing field?
The second challenge is that we can't talk about climate change and agriculture without looking at the whole of the food, farming and fisheries system. We know that globally a third of our food is wasted, a third of global emissions come food and farming.  These emissions come from a variety of processes – from agriculture and land use, to the way we store, transport, pack, process, sell and consume food. And we also know that the changing climate is having impacts on agricultural production – a challenge to food security when 10% of global population is undernourished.
Despite this the importance of food is largely missing from international climate negotiations at COP26. Calls have been made for Prime Minister Boris Johnson to acknowledge the critical role of land use and agriculture and recognise that more sustainable farming practices can produce good food whilst tackling climate change and improving nature. Signatories to a letter co-ordinated by Sustain are calling for government to reward farmers for transitioning to agroecology, and to uphold high standards when signing new trade deals, whilst advocating for better food and farming policies globally. They also call for public sector food to reflect a healthy and sustainable diet and to buy from more sustainable British farmers.
The third challenge is that we can't talk about climate change in isolation of the other challenges facing the integrity of the food system. Food on our plates needs to be seen in the wider context of sustainability rather than just the single goal of Greenhouse Gas Emissions. It's about the way food is produced, from the welfare of farm animals, to the wages and work conditions of everyone in the supply chain to whether it supports wildlife and avoids pollution. It is also about history and heritage – and that of our language, involving strong emotional and cultural connections to food and land that need to be respected and celebrated.
Using the language of the Well-being of Future Generations Act to illustrate this point:
We can't have 'A globally responsible Wales' whilst 30% of the land abroad is used to grow Welsh imports of commodities is in countries categorised high or very high risk of deforestation, habitat conversion and for social issues (as highlighted in the Global Responsibility Report launched by WWF Cymru, Size of Wales and RSPB Cymru this week).
We can't have 'A healthier Wales' whilst nearly a third of children starting school in Wales are overweight or obese and almost a third of children aged 5-10yrs old eat less than one portion of veg a day.
We can't have 'A Fairer Wales' until every child in Wales that needs a free nutritious school meal, receives one.
We can't have 'A prosperous Wales' whilst those people producing and supplying our food are on median wages nearly half that of the average worker in Wales and who are more likely to be food insecure than those working in other sectors
We can't have 'A resilient Wales' whilst we are only producing ¼ portion of veg per person per day on 0.2% of land and meanwhile importing produce from climate and water challenged countries.
And we can't have 'A Wales of cohesive communities' unless we protect, celebrate, nurture and educate future generations on our unique food and farming heritage.
My fourth and final challenge is that of democracy and Governance.  We can't mitigate and adapt to the challenges ahead without open and honest conversations and recognition of the complexity of building a resilient and just food system. We need integrated thinking, National and local leadership and Governance, and a shared vision for our food system in Wales."
The complexities of the debate around food, farming and climate demand that we listen to the voices of a diverse range of people working across the food system in Wales.  It's vital that Welsh food and farming voices in Wales are given a platform and that is why Food Sense Wales has produced a series of podcasts on behalf of Food Policy Alliance Cymru called 'Food. Climate. Change?'
With the focus of the world on Glasgow and on COP26, we do have to remind ourselves that between 21–37% of our total global greenhouse gas (GHG) emissions are attributable to the food system.  These emissions come from a variety of processes – from agriculture and land use, to the way we store, transport, pack, process, sell and consume food.
I believe that if everyone working across our food system came together with the aim of making positive changes – the ambition to continue on a journey to net zero and the will to combat climate change – Wales could well create a food system fit for future generations."
ENDS
If you're interested in food and climate change and want to listen to more episodes, you can find the English versions here and the Welsh versions here .
About Katie Palmer: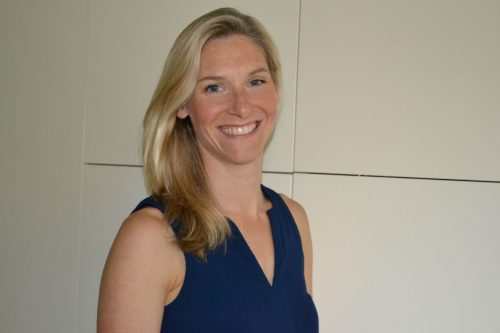 Katie Palmer is Programme Manager for Food Sense Wales.  Katie has an MSc in Nutrition from Kings College London and in Food Policy from City University. She has worked in the world of food for over 20 years with experience in both the private sector (Volac International), and third and public sector (including six years on Food Standards Agency's Welsh Food Advisory Committee).  Katie is currently a member of the Food and Drink Wales Industry Board; the Healthy Weight, Healthy Wales Implementation Board and is a founding member of the Veg Power Board.  She also sits on the WLGA's School Holiday Enrichment Programme Advisory Group and was one of the team of four who created the multi award winning Food and Fun programme in Cardiff in 2015.