Wales' Children's Right2Food Ambassadors share their thoughts on children's access to food in Wales
Last week, during a meeting of Senedd Cymru's cross-party group on poverty, two of Wales' Children's Right2Food Ambassadors, Beth and Fayeth, addressed the group and shared their opinion, knowledge and experience on Food Poverty, specifically, free school meals.
Children's Right2Food is a UK-wide initiative coordinated by the Food Foundation and supported in Wales by Food Sense Wales, to ensure every child in the UK can access and afford good food. It's led by a team of Young Food Ambassadors, like Beth and Fayeth, who call for government action to tackle children's food insecurity and childhood obesity caused by dietary inequalities.
Here, Katie Palmer, Programme Manager at Food Sense Wales outlines the current situation in Wales in terms of people's access to food and explores some of Beth and Fayeth's concerns – and their aspirations – linked to the Welsh Government's commitment to roll out of free school meals in primary schools in Wales:
We are currently living in a period where the cost-of-living squeeze is forcing low income households to think about how they can afford to feed their families and heat their homes. People struggling to afford the food they need for their household is a symptom of insufficient income – either due to low pay or inadequate safety nets, and/or rising living costs.  Food price inflation in general is nearly at 5% but low-income households are experiencing another level of inflation entirely – sometimes as much as 50% – as in many cases, supermarket budget lines have been scrapped altogether.
For many families the provision of a free nutritious meal at lunchtime for their children is a vital tool in managing household budgets and supporting their child's wellbeing. Many have been arguing that a free nutritious school meal should be a right that every child in Wales enjoys every day. Recently, during a meeting of the Senedd's cross-party group on poverty, I was fortunate enough to lead a discussion with two such advocates; Beth and Fayeth, and asked them for their take on the Labour-Plaid Cymru Co-operation agreement's commitment to provide Universal Free School Meals to all primary schools in Wales. Welsh Government hopes that this commitment will be transformational in terms of child hunger and child poverty, but also in supporting educational attainment and child nutrition as well as enhancing local food production and distribution chains, benefiting local economies.
Beth (16) and Fayeth (15) have been campaigning for more than three years to improve food and diets since launching their Right 2 Food Charter at Downing Street in 2019. They are particularly passionate about making school meals more affordable, more accessible and more nutritious and particularly, making sure that children from lower income backgrounds are supported to eat well.
During the cross-party group meeting, I asked them to draw on their experience and encouraged them to express their thoughts on the progress in Wales against the Right2Food charter, in particular commitments to make school meals free in Wales for all primary school children. We also explored their views on how Welsh Government should be engaging young people in the process of redesigning the school meal process and how to ensure that all children take up the opportunity for a free meal in school.
Here are some of their thoughts:
Beth: "When the news first came out about the universal free school meal provision in Wales, we were so happy because it seemed like all the hard work that we've been doing over these past few years had influenced this in some way – and I'd just like to highlight how happy we are about this.  It means that somewhere close to 196,000 more children are going to be on free school meals so that'll be fantastic. For me, the big thing (and as ambassadors, we've talked about this a lot) is that it's addressing the stigma around free school meals. If everyone is on an equal playing field in primary schools, we should see that stigma reduce, so that's one massive benefit – apart from the other obvious benefits like nutritional value.  The only thing I would say is that obviously, at the moment, this is focused on primary schools.  Hopefully, we can get that extended to secondary schools as well, because what we might find, is that in the transition between primary school and secondary school, families might struggle. Your secondary school years are such important years of your school life and if children from a young age are getting support with food, but then suddenly, when it comes to secondary school, they're not, then that could have a detrimental impact on their body and ultimately, their outcomes.  Perhaps, as a sort of midway, I would suggest that if there was funding available, Welsh Government should look at increasing eligibility for young people in secondary school too. This would mean that the families worst hit by this gap could access the food that they need to.  We will be campaigning for free school meals across secondary schools too.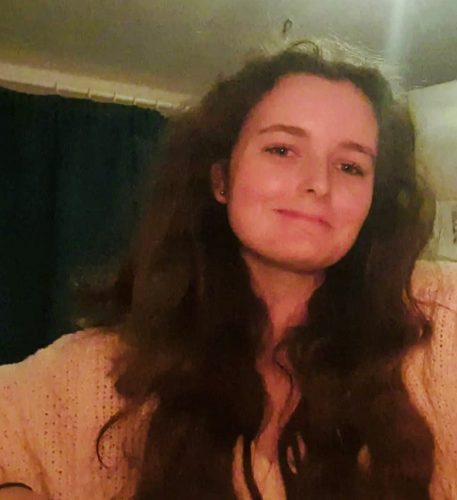 I also think it's really important to involve young people when thinking about the type of food that's being offered at school.  We are the customer to the Government.  We are consuming the food and we should get a say in what we're served.  It would be great to get focus groups goings and surveys – and look at different ways of getting people involved.   
On a positive note, I've been working on this campaign with Fayeth and the other ambassadors since I was 12 years old, so I've been doing it for quite a long time now.  At the start, I wasn't very optimistic. I saw all of these barriers that we're stopping children from accessing their right to food, but as we've campaigned and carried on, we have seen significant changes through our work and through the work of people like Marcus Rashford, who really, really helped the campaign.
And I am very, very optimistic that we can overcome difficult circumstances, like the cost of living crisis if the right ideas are put in place.
We should all work together, but we do need to listen to the voices of young people and those who are experiencing food poverty on a daily basis.  This will help us solve some of these massive systemic issues."
Fayeth: "Getting a commitment to provide free school meals to all primary schools in Wales is a huge achievement.  We've all worked so hard to get here – there is still so much to do – but this is a huge step. I think the next thing to do is try and get it for secondary schools as well.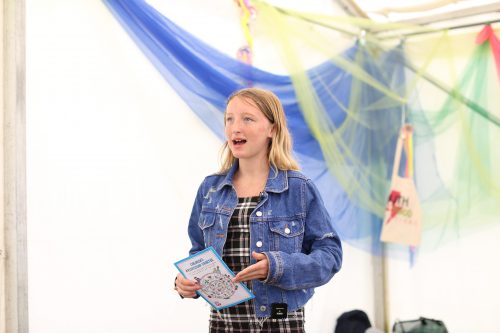 I also think we need to involve children and young people more when thinking about how school food menus are designed, how the commitment is rolled out, and how to engage with young people so that when free school meals arrive, we know that everybody who would benefit from taking advantage of free school meals will do so.  One way to get the children involved would be to ensure that they're actually having input on what's on the school menu.  I think one reason that quite a lot of young people don't eat school food is because it's not always healthy, it's not nutritious.  Schools are serving things like pizza and or unhealthy foods. So if we get young people involved in planning out the menus, when they're able to sign up to free school meals, they will.
I would also encourage more young people to get involved with campaigns such as ours. Being involved as an ambassador's meant that we've been able to have such a huge impact. To begin with, I never thought we could achieve that impact because we're just young people. I didn't think Government would want to listen to what we have to say.  But we've done so much.  I would love to get more young people involved; so that all young people – no matter how much money their parents earn and no matter where they live – can have decent food in school and not be disadvantaged; they can do well in their exams.  That could have a huge impact on their future."