Time to fire up the stove? Why schools are at the heart of the solution to Wales' current food crises
Yesterday evening (17.11.21), a proposal put forward by Peter Fox MS to introduce a new Food (Wales) Bill was supported in a vote by the Senedd.  The proposed Bill is described as one that would establish a more sustainable food system in Wales to strengthen food security, improve Wales' socioeconomic well-being, and enhance consumer choice. 
Recently, while taking part in a COP Cymru event, Katie Palmer, Programme Manager at Food Sense Wales discussed some of the issues linked to the Food Bill and explored how developing a shared vision for a diverse and resilient food system through policy integration, as well as producer, business and community engagement, was one of Wales' biggest challenges.
Here, Katie argues that schools can provide the perfect melting pot to demonstrate why we need this approach and why now is the time to fire up the stove.
"Everyone consumes food. Nearly 17% of our workforce in Wales works on our land; fishes in our sea; moves our food around; sells our food, or puts meals on our plates. But are we teaching "food" in schools? Are we inspiring children to want to become our next generation of food producers?
Every child, every week day, eats at least one meal in school (it could be their only meal), either provided by the school, or brought in from home. But are we giving that communal ritual the prominence it deserves? And can we be sure that it is a nourishing and inclusive experience for every child?
All children in Wales should be given the opportunity to be Future Generations Citizens, to understand how food is produced; what it costs; its potential to nourish or cause ill-health; to support nature or to drive it away. It's crucial that our children understand the implications of consuming food that's produced using forced labour in another part of the world or food that causes deforestation – and how food produced in that way could be finding its way into their school meals.
We can only answer these questions by building an integrated policy around food in school. And the opportunity to do that is now – not just because the need is so great, not just because the size of the prize is so huge in terms of reducing inequalities and protecting nature and livelihoods – but also because the opportunity is so profound.
There has never been such an opportunity to align policy across Government departments; opportunities to shape school food standards; to review eligibility criteria for free school meals; to develop new procurement policy; to make changes to the curriculum and the economic contract, as well as the forthcoming Agriculture Bill and Community Food Strategy; the Foundational Economy drive; Government Buying standards; Net Zero commitments….I could go on and on!  They are all policies that can be shaped with the others in mind in a unique moment in time – and with one clear goal.  That being to ensure every child in Wales receives their Right to good food and is inspired to respect and celebrate food, the land it comes from and those that produce it.
Welsh Government is currently grappling with the issue of free school meal eligibility.  Many children living in poverty aren't currently eligible; children's right to food is not being upheld, and educational and health inequalities are deepening even as I write.  We only need to look at the impact of Covid to demonstrate how vital school meals are, and how the already low fruit and veg intake of children fell even further during the pandemic – and even more for children living in low income households. Extending free school meals to all learners in Wales would cost less than 1% of the Welsh Government's entire budget.
Meanwhile, an integrated policy would offer an untapped opportunity for our farmers, producers, supply chain and caterers to help supply local healthy food.  It could also support food education in partnership with local schools and keep that investment within local communities in Wales. This would lead to an opportunity to develop world leading standards that protect our environment, our children's health and provide a fair return to the whole supply chain.
In addition, I believe that we also have an opportunity to inspire a new generation of food citizens, farmers, producers and restaurateurs – something that is desperately needed.  We should also be teaching our children to cook, empowering future generations to choose to cook with fresh, nutritious, local produce rather than having to rely on highly processed food as the only affordable option.  We're also currently seeing restaurants reducing their opening hours or closing down completely due to staff shortages.  A shortage of abattoirs to process our meat, and the fact that welsh milk being sent outside of Wales for processing before being returned – is also a charade that increases emissions. We should be embracing the opportunity to build diversity and resilience into our food system – one that is currently so exposed to global forces.
There is a skills and workforce crisis in the food and farming industry. There is a diet-related ill health crisis. There is a crisis of inequality. There is a nature and climate crisis.  We face multiple crises but we also have one clear starting point that can offer a very real solution, and that is our schools. In many ways, Welsh Government has already recognised this through its increasing commitment to Food and Fun, a school-based education programme providing food and nutrition education, physical activity, enrichment sessions and healthy meals to children during the school summer holidays.  The next step is to build on that foundation.
We don't see this as a quick fix.  It will take a generation or more, but all that is needed to get the ball rolling is bold leadership; new funding models that take into account the costs of externalities such as diet-related ill health, climate change and nature loss; and a deep and meaningful application of the Wellbeing of Future Generations Act, ensuring every child in Wales has their right to good food upheld."
ENDS
About Katie Palmer: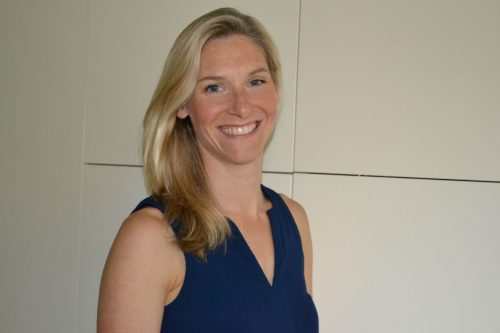 Katie Palmer is Programme Manager for Food Sense Wales.  Katie has an MSc in Nutrition from Kings College London and in Food Policy from City University. She has worked in the world of food for over 20 years with experience in both the private sector, and third and public sector (including six years on Food Standards Agency's Welsh Food Advisory Committee).  Katie is a founding member of the Veg Power Board as well as being one of the founding members of Food Policy Alliance Cymru.  She also sits on the WLGA's School Holiday Enrichment Programme Advisory Group and was one of the team of four who created the multi award winning Food and Fun programme in Cardiff in 2015.
Further reading:
Child Poverty Action Group/Covid Realities (2021) Fixing Lunch: the case for expanding free school meals.
Bevan Foundation – Expanding the provision of Free School Meals in Wales: https://www.bevanfoundation.org/resources/expanding-the-provision-of-free-school-meals-in-wales/
Bevan Foundation – Expanding the provision of Free School Meals in Wales: Practical considerations: https://www.bevanfoundation.org/resources/expanding-the-provision-of-free-school-meals-in-wales-practical-considerations/
Wales and Global Responsibility (WWF Cymru; Size of Wales and RSPB Cymru) –  https://www.wwf.org.uk/sites/default/files/2021-11/wwf_risky_b_wales.pdf
Welsh Government – Economic Appraisal of the Welsh Food and Drink sector – Update 2019: https://businesswales.gov.wales/foodanddrink/sites/foodanddrink/files/documents/Food%20and%20Drink%20Economic%20Appraisal%202019%20-%20ENG.pdf